Stylized Onion Chopping Board.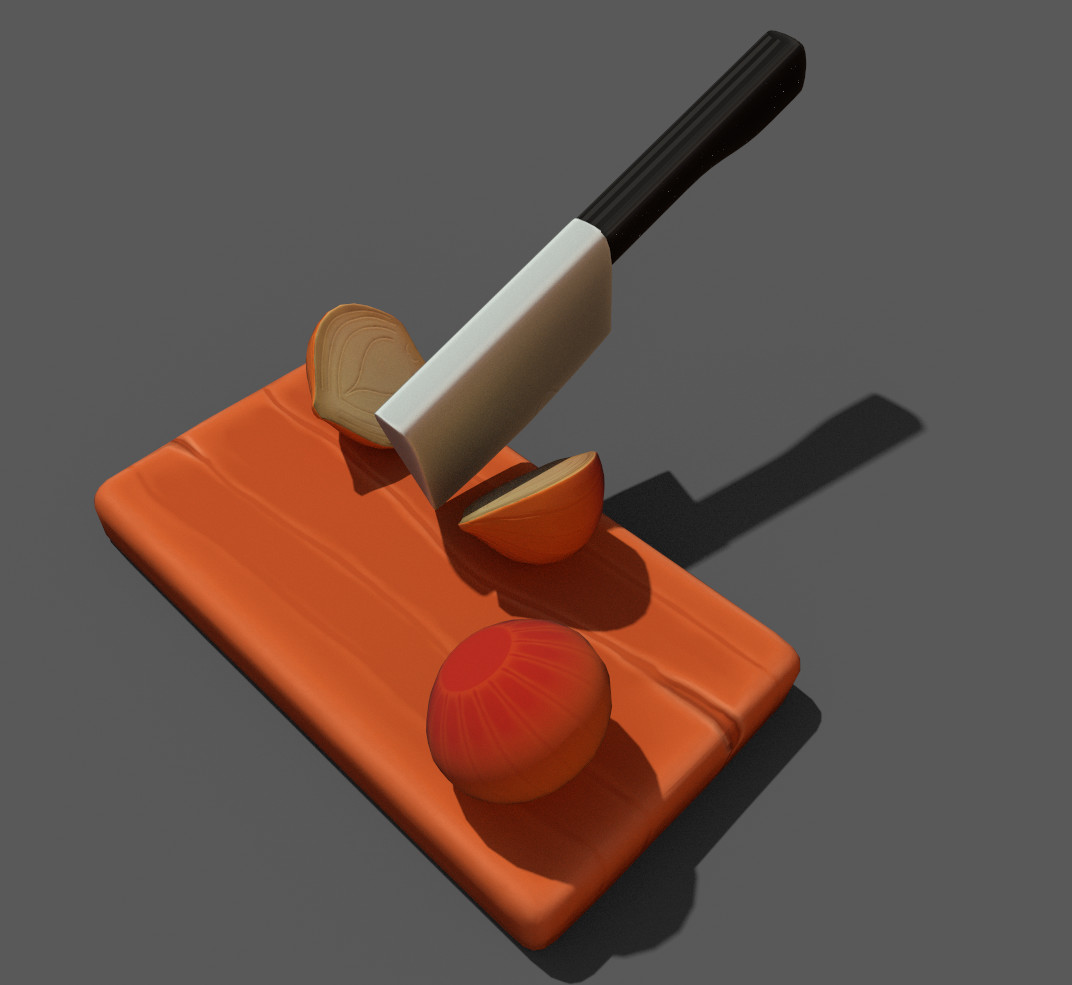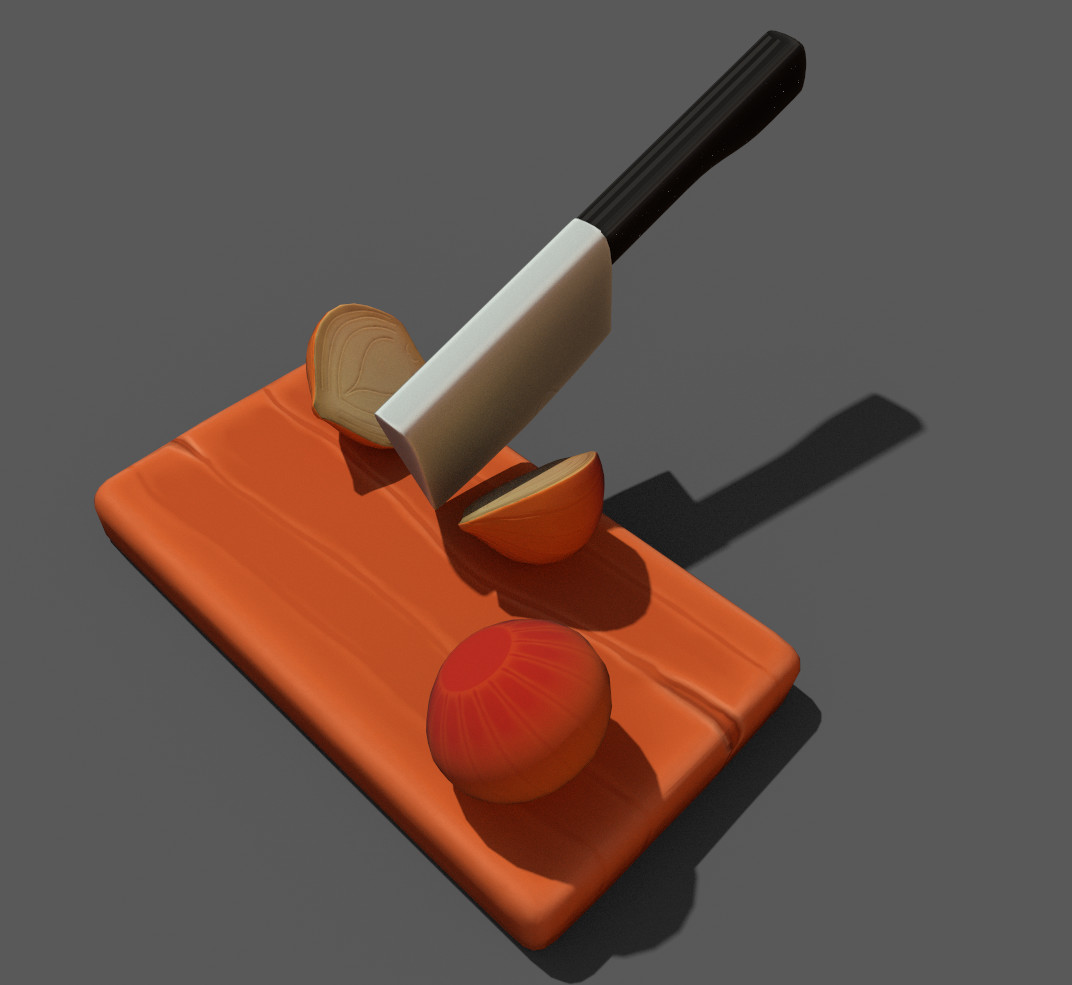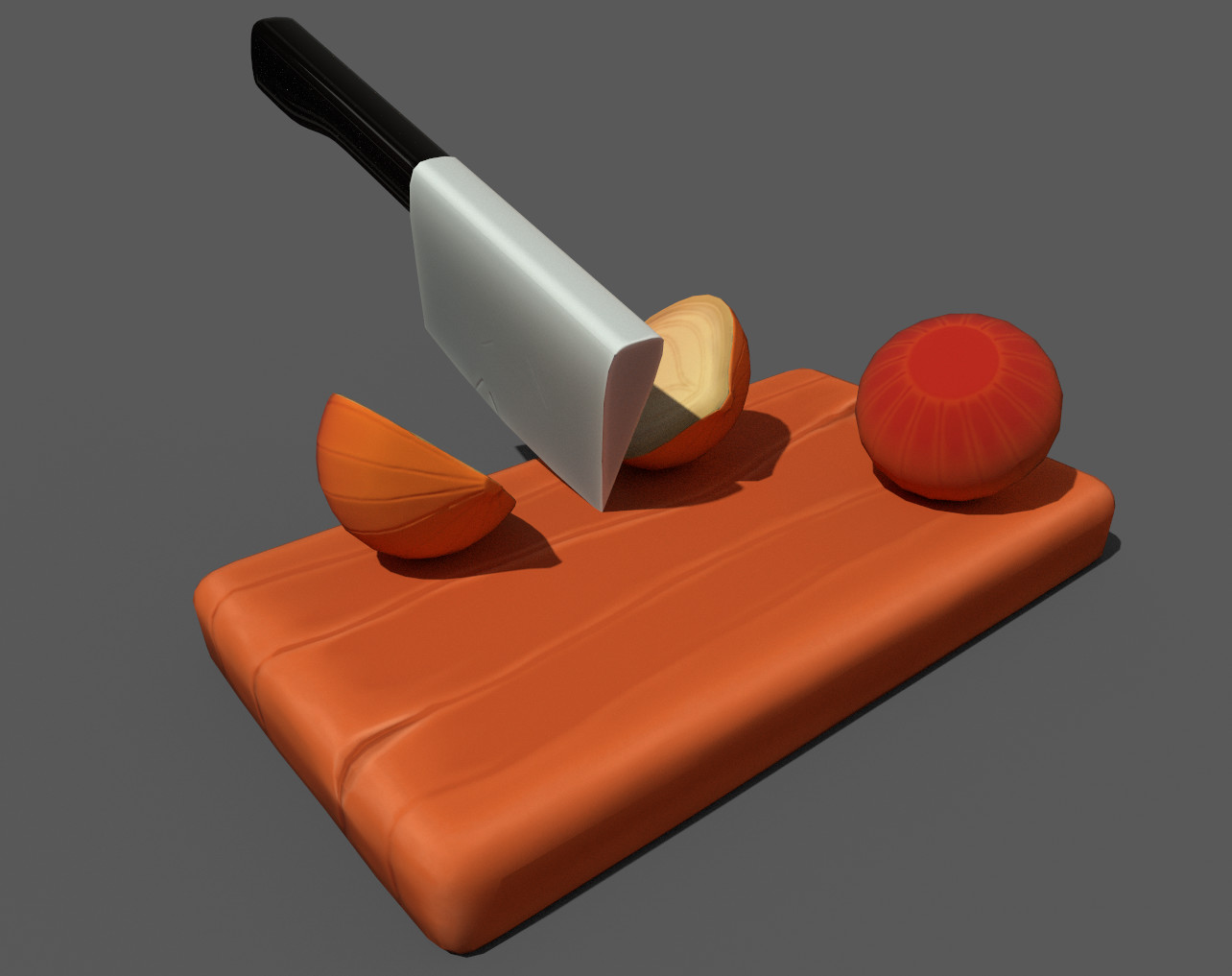 A stylized chopping board with onion. 
I am providing all the Low-Poly obj files separately (Onion_Full_Low.obj, Onion_Half_Low.obj, Knife_Low.obj, ChoppingBoard_Low.obj) so you can build your own scenes and I am also giving the pre-made scene (ChoppingBoard_Low.obj) that you see in the images. Also included are the Normals, AO, Diffuse, Glossiness, and Specular maps of each object already baked and ready to be applied on the Low-Poly meshes.
Perfect for video game and cinematic production use.